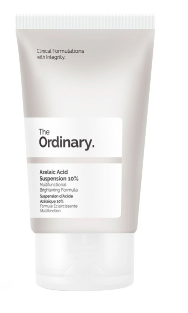 THE ORDINARY | Azelaic Acid Suspension 10% (30ml)
A formula for uneven and blemish-prone skin.
Uneven Skin Tone, Look of Redness, Textural Irregularities, Dullness
Azelaic Acid Suspension 10% is a cream-like formula that brightens skin tone and visibly improves skin texture due to a high concentration of azelaic acid—a natural and effective antioxidant found in grains. It has a lower irritation potential than other direct acids, which means it's gentle enough for daily use as part of your skincare regimen.